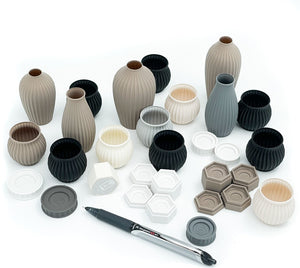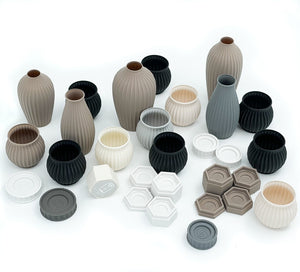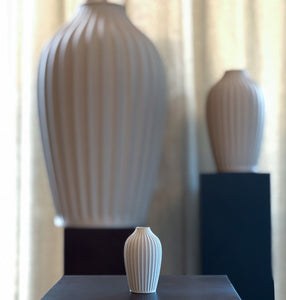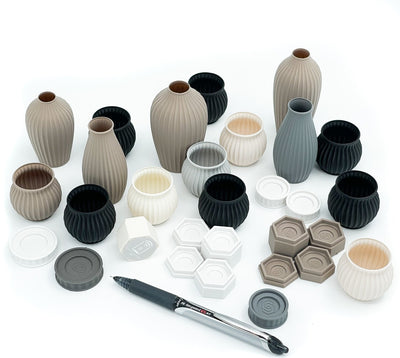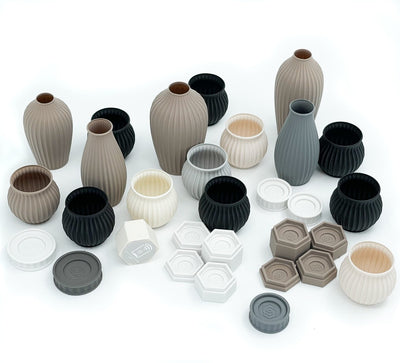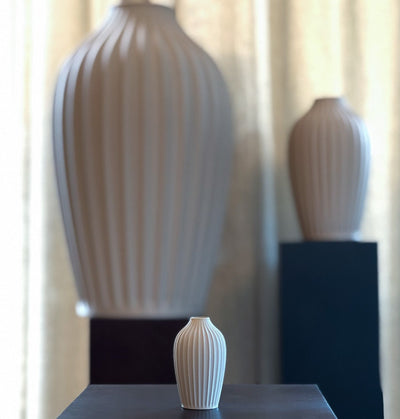 STYLE COLLECTION HOME now offers the ultimate solution to ensure you find the perfect product style and color for your home. Deciding between what color or style to go with? These mini product samples will save you time and also help us be mindful with shipping and exchanging resources. These product samples are scaled versions of our beautiful assortment. Underneath each sample product is an NFC sticker, blip it with your phone and you will be taken to the actual product's page where you can easily order the style. It does not get more convenient than this.
Size & Color
Size:
Scaled. Please bear in mind that they are not identically scaled due to required size to fit the NFC sticker at the bottom. Maximum height will be around approximately 2 cm.

Color:
The available color for each style varies depending on the actual product colors. However if you are ordering to mainly see the particular color in real life - you can order any product style with the color you are interested in because we use the same colors in all products. 
The vases Bold Yin, Yin and Yin are available in Earth, Medium Grey, Dark Grey and White.
The vase Rome Round is available in Black, Earth, Sand and Medium Grey. 
The vase Square to Square is available in Black, Medium Grey and White.
The Geneva candle holder is available in Beige, Earth, Camel, Dark Grey and White.
The Rome candle holders is available in Dark Grey, White and Earth.
The Vienna candle holder is available in Sand and White.
Material & Care
This product is produced and designed in Scandinavia.
The product is made of recycled and biodegradable rPLA which is a bioderived material originally produced from corn starch but recycled again from a controlled waste stream of berry baskets sourced in the EU. Underneath the bottom of the sample product is an NFC sticker which does not need to be removed if placed in a recycle bin because it will be separated in the shredding process. These materials will ensure a long, durable and environmentally friendly future for this item. This product is recyclable.
Every product sample has been individually made and will therefore be unique.

These products are meant to demonstrate the look of the products and are not produced with the same quality nor are optimised for smaller scale hence they can be brittle.

Please handle this product with care.

These products are not meant to be used as the large scale versions. They can should not contain water nor be used as actual real candle holders.