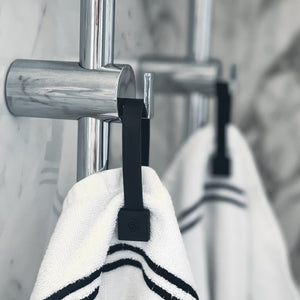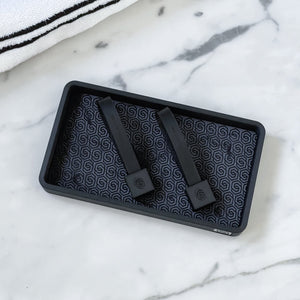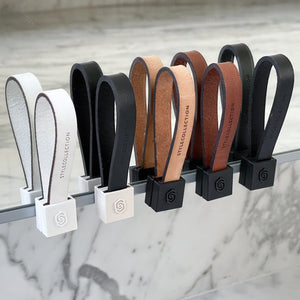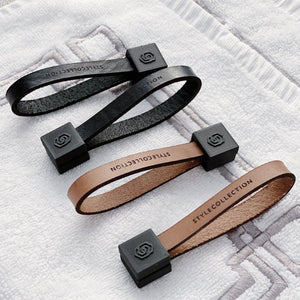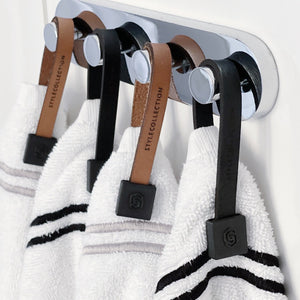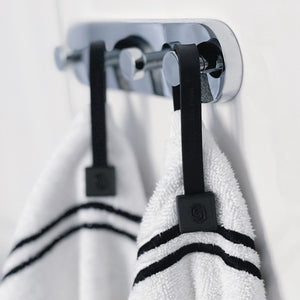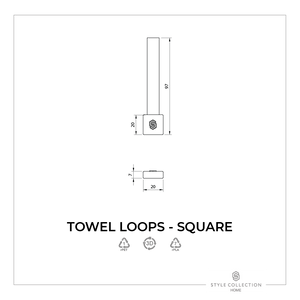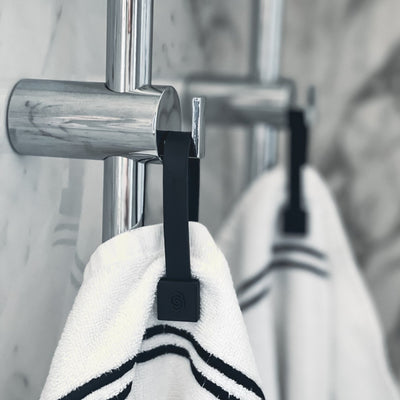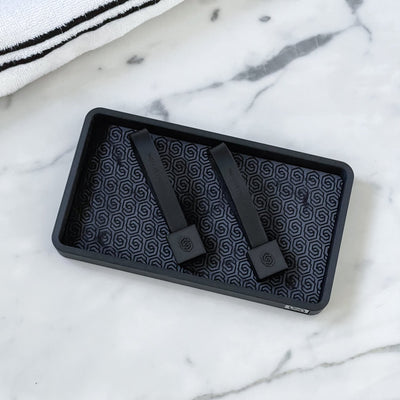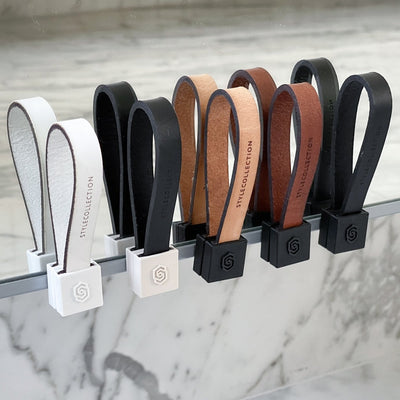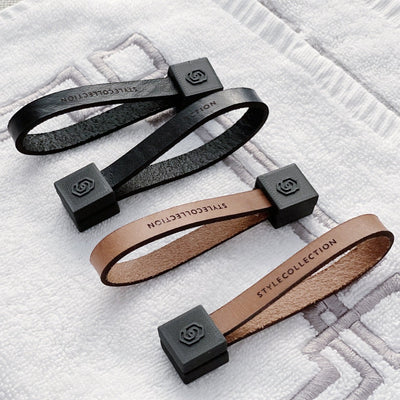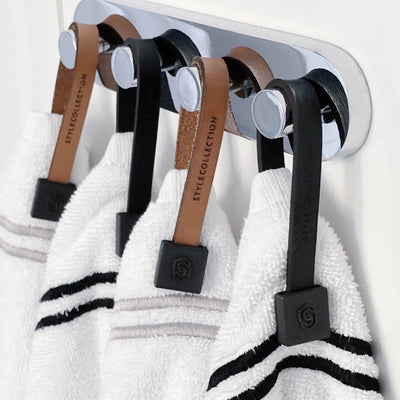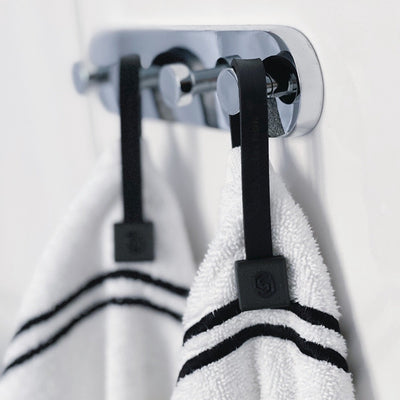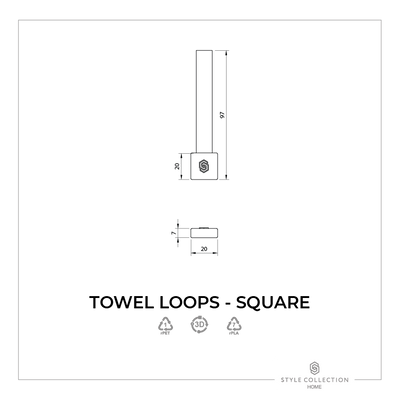 The STYLE COLLECTION HOME offers the towel loop solution that will enable you to harmlessly hang and present all of your bathroom and kitchen towels and in an easy to use, stylish and smart way. The Magnetic towel loop clip consist of a strap that is firmly integrated in beautiful cubic design with super magnets. When pressed together they will create a force strong enough to hold a towel with the weight of approximately 2 kg/4.4lbs.
Say goodbye to towel loop clips with sharp clip teeth that damages your towels and plain ot/and plastic looking towel straps. Did you just purchase a towel without a loop or are you tired of having them folded? Welcome the Style Collection Home's towel loop clip to your home. We are convinced that you will love it as much as we do. Our towels have never looked, hung or felt as good!
Size large: for towels up to approximately 4.5 kg/10 lbs.
For more ideas on how to use our towel loop clips go to our Instagram page or visit our blog.
Size & Color
Size Large: Height approximately 97 mm (3.8 inches). Width at magnet 20mm (0.8 inches). Width of leather strap: 12mm (0.5 inches).
Please bear in mind that these dimensions are only approximations due to the nature of the current leather used.
Color: The base of this product is black and the leather strap is black. 
This product also exists in black/nude, black/medium brown, beige/black, white/white.
Material & Care
This product is produced and designed in Scandinavia.
Material: The towel loop strap is made of genuine leather. The magnets are neodymium super magnets. The magnet holsters are made of rPLA. This combination ensures a strong and durable product that will keep its shape and power.
Each product set consists of 2 magnetic towel loop clips and comes in a beautiful Oeko-Tex cotton pouch.

Every towel loop clip has been individually made and will therefore be unique.
Please handle this product with care.
If necessary to clean please gently use a water damp cloth.
Please bear in mind that leather will develop a natural patina over time and should only be cleaned with leather cleaning products.

Disclaimer: Always be careful when using products with powerful magnets. They are not toys. Do not use them near any electrical devices nor let children and pets play with them.