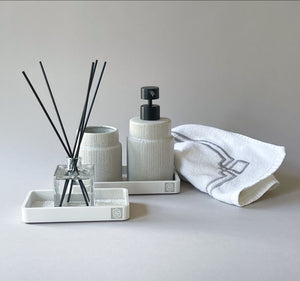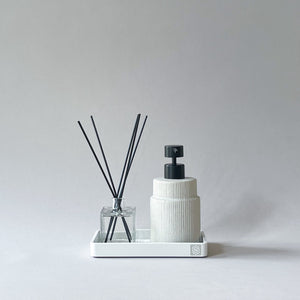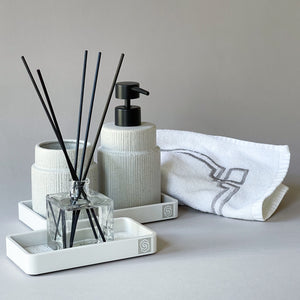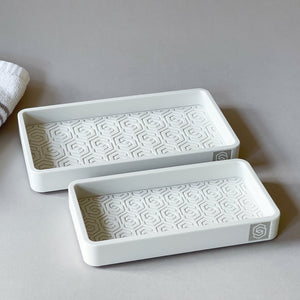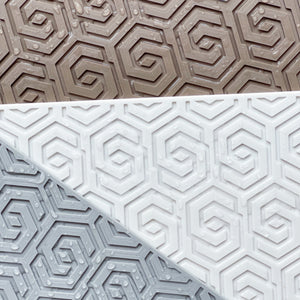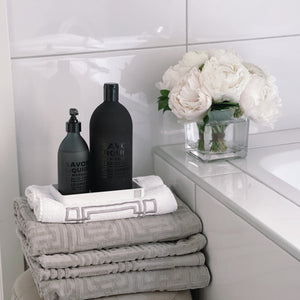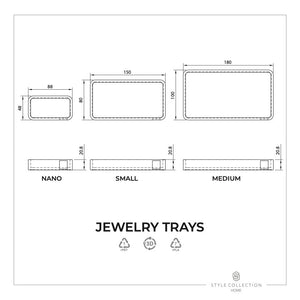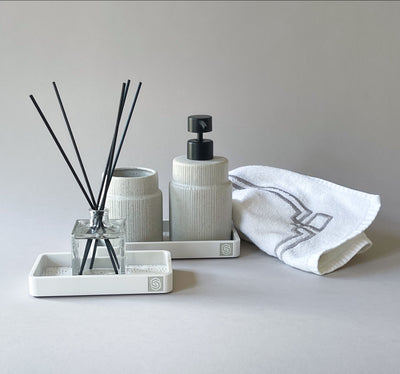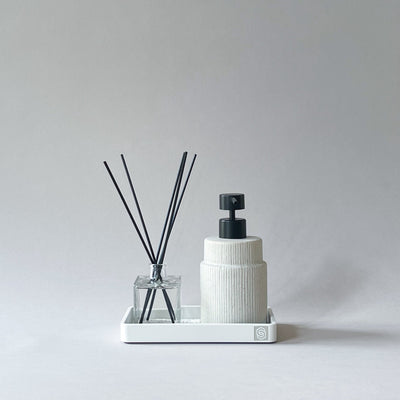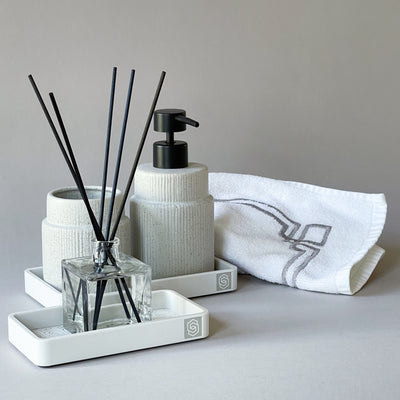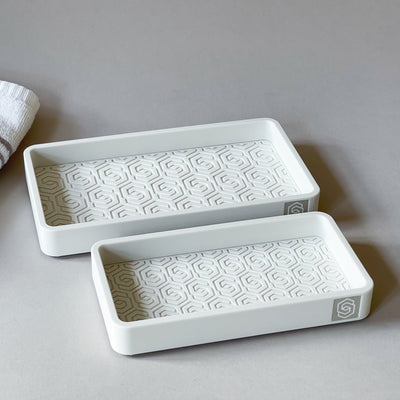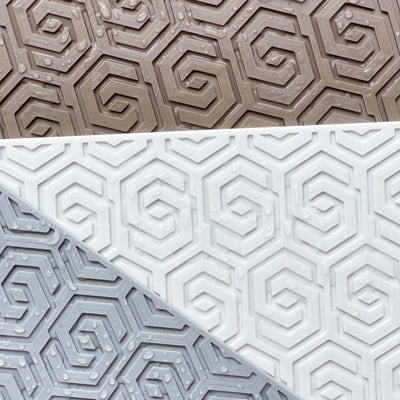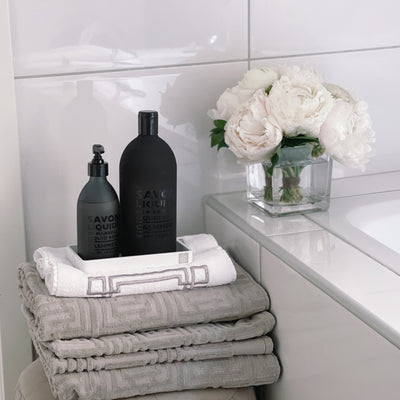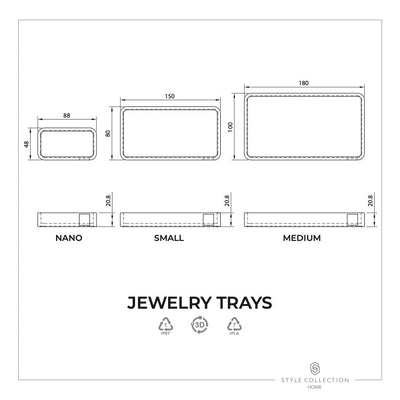 The STYLE COLLECTION HOME water resistant tray is a must item in any home. The tray is perfect for beautifully organising your soap bottles, hand lotions and room diffuser in your bathroom and/or kitchen. The tray has a an elegant design to it and a water resistant inlay that easily can be rinsed off. 
For more ideas on how to use our tray go to our Instagram page or browse through our other trays.
Size & Color
Size 
This product comes in 2 different sizes. (L x W x H) 
Small: Length: 150 mm. Width: 80 mm Height: 20.8 mm. This equals to approximately length: 5.9 inches. Width: 3.1 inches. Height: 0.8 inches.
Medium: Length: 180 mm. Width: 100 mm Height: 20.8 mm. This equals to approximately length: 7 inches. Width: 3.9 inches. Height: 0.8 inches.
These dimensions are also illustrated on the product image sketches.

Color
The base of this product is matte white with a cool undertone with a matching embossed inlay. The STYLE COLLECTION HOME logo plate is white on a brown background. This product also exists in white with grey inlay and all earth.
Material & Care

This product is produced and designed in Scandinavia.
The white base and inlay is made of recycled and biodegradable rPLA which is a bioderived material originally produced from corn starch but recycled again from food packaging waste sourced in the EU. This material will ensure a long, durable and environmental friendly future for this item. This product is recyclable.
Each tray is uniquely made hence it is natural that they slightly differ. They should be handled with care and gently cleaned with a damp cloth if needed.
The tray has a protective foam bottom underneath to ensure it will not slip nor scratch the surface where it is placed.