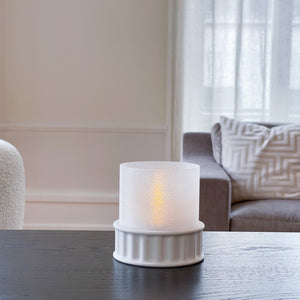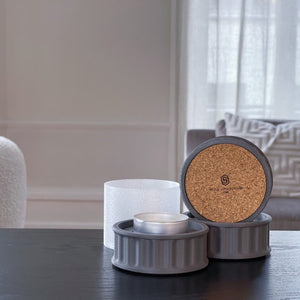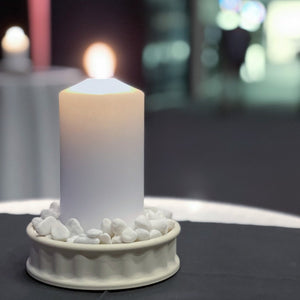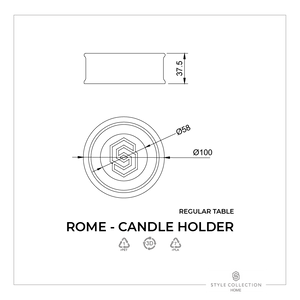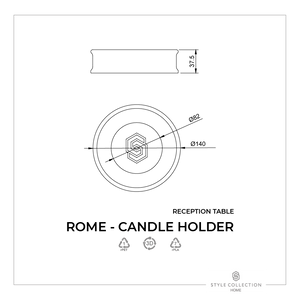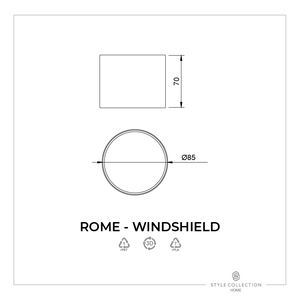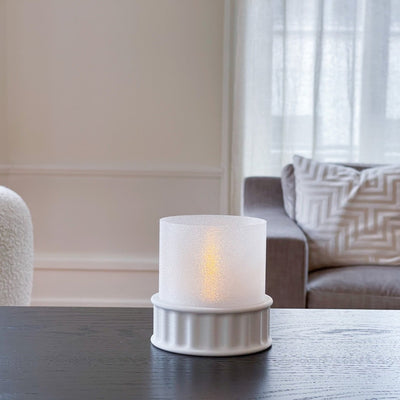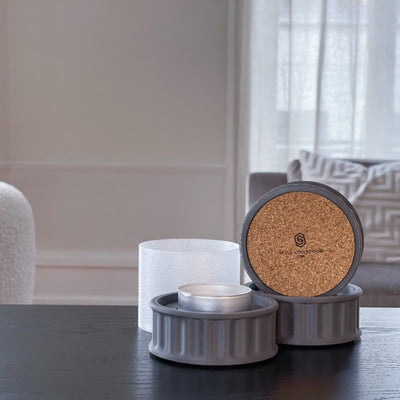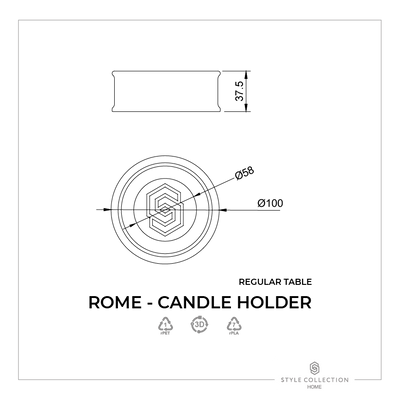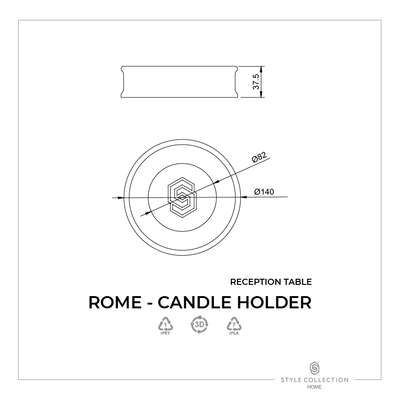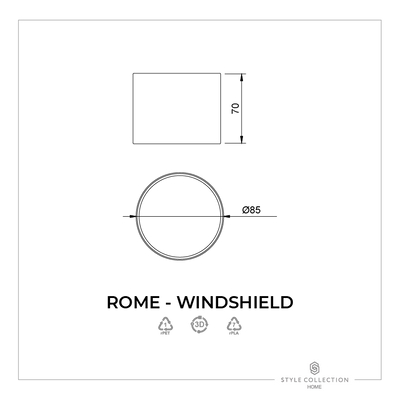 The Rome candle holder is both timeless and elegant. It can be used with either pillar or smaller candles. Being part of the Rome Collection, it was originally created for the event 'For a Better Future' that along with its design of appealing shapes, textures and innovation creates a feeling of harmony. The theme of round shapes and smooth lines throughout the collection symbolizes endless circularity. 
The Rome candle holder with its beautiful design and timeless approach will work during any season of the year. It also showcases what a plastic product today can look like and change the perception and desire to buy, reuse and recycle plastic products.
Make sure to match the candle holder with other products from The Rome Collection, designed for the FOR A BETTER FUTURE event 2021. 
For more ideas on how to use these candle holders go to our Instagram page.

Not sure about the look or color? Order a product mini sample size.

Size & Color
Size
This product comes in 2 different sizes, small and medium.
Small: Outer diameter 100mm. Height 3.75mm. Weight. It has two levels to perfectly fit both smaller and bigger candles. It will fit small standard candles with a diameter up to 58mm and additionally slightly larger candles if the shield is not in use. The small candle holder

 

can be purchase with or without the detachable shield.

Medium: Outer diameter 140mm. Height 3.75mm. It has one level to fit candles with a diameter up to 82mm. There is an extra space around the candle insert to enable for example decorative rocks to be placed around the candle. The medium size does not have a shield option.
Not sure about the look or color? Order a product mini sample size.
Color
This product is white with a cool undertone. The shield is cool transparent. This product also exists in dark grey. Please note that the large version displayed on one of the product images is not in the white color (custom sand for an event).
Material & Care
This product is produced and designed in Scandinavia. The candle holder base is made of recycled and biodegradable rPLA which is a bioderived material originally produced from corn starch but recycled again from food packaging waste sourced in the EU. In this case the bioplastics used originates from berry baskets. The detachable shield is made of rPet and sourced from recycled rest materials. The candle holder has a bottom protection made of cork to ensure no scratches and better balance of the product. Cork helps absorb CO2, and is harmlessly harved from trees. It is also because of these properties fully biodegradable.
These two materials will ensure a long, durable and environmentally friendly future for this item. This product is recyclable and biodegradable.
Each candle holder has been individually made and will therefore be unique.

If necessary to clean please gently use a water damp cloth.

Please handle this product with care. It is not a toy. 
DISCLAIMER: Please use good quality candles (stearin candles) and don't let the pillar candle burn all the way down to ensure no heat damage to the product. If stearin touches the product, let it solidify, cool down and then peel off.