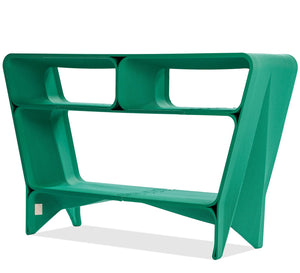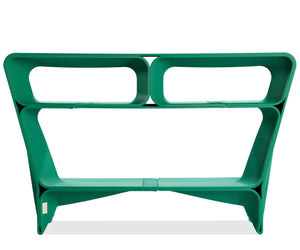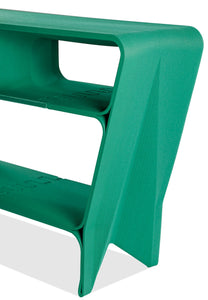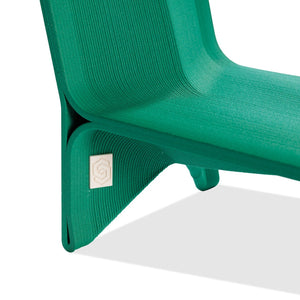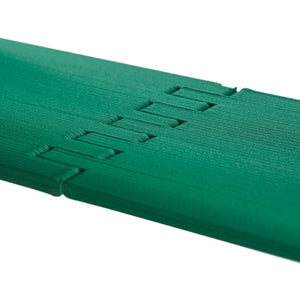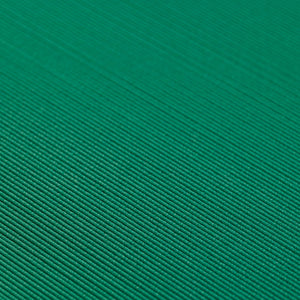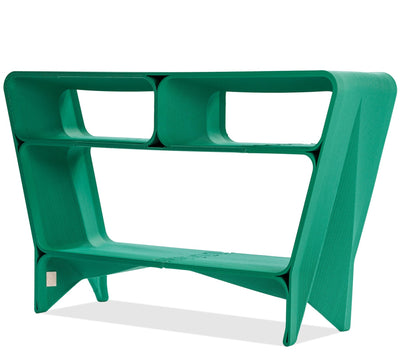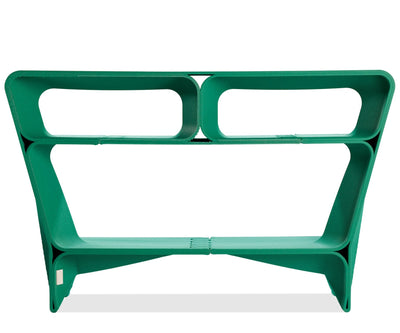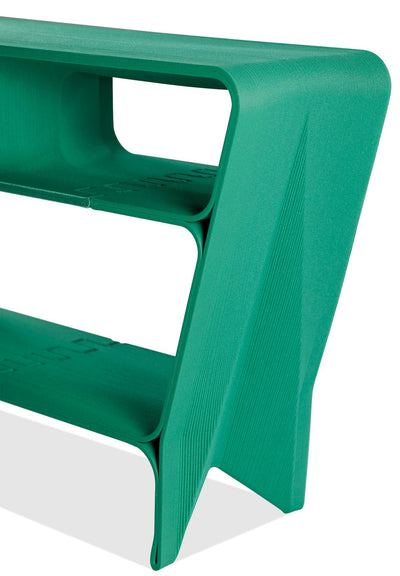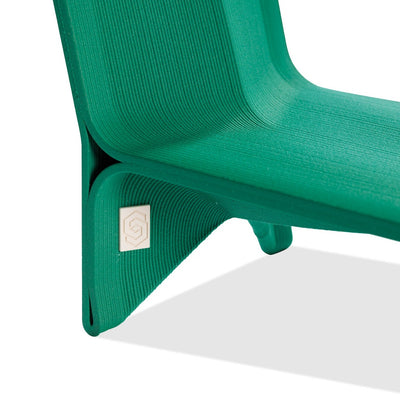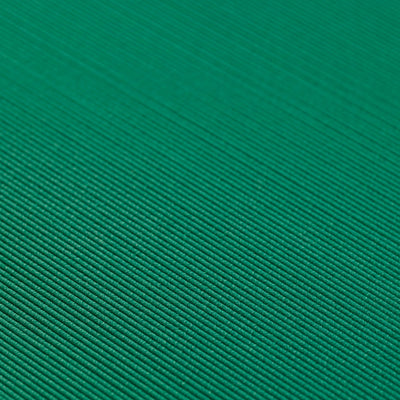 Having a defined methodology and the broad strokes for recognisable trademarks established, the second act in the Paper Plane collection commences with the tables. The instinctive next step to follow chairs has to be tables. The side table with its multiple apertures pushes the limits of the design a little further. In contrast the Coffee Table finds the perfect harmony between all the elements that make the Paper Plane range what it is. 
This range was born from the idea to break the mold and step away from the expected geometry and trends of 3D printed furniture. 
To inspire the next generation of large format printed furnishings and be original. To comply with these ideas, the restoration of defined legs stands as the foundation for the designs and consequently becomes one of the trademarks and what is referred to as Paper Plane. Also seen throughout the range are the visible printer lines creating an identity for the item like a piece of wood with veins. 
Each product in the range is 3D printed and chipped with a whatt.io tag to prove its authenticity, heritage and recycle data. Simply tap with your phone to scan the NFC chip.
Size & Colour
Size
(LxWxH in mm) 1200x350x750. The measurements can vary due to printing variances.

Color
A green colour originating from the recycled fishnets used to 3D print the table. This item also exists in a beige (wood), epdm rubber (black) and rPETg (grey transparent). 
Keep in mind that the item is sold in a raw format, meaning without any specific treatment. After treatment such as lacquer can be made upon request. Contact us for price enquiry at info@stylecollectionhome.com.

Material & Care
Made by 50% recycled fishnets from the ocean (rPP) and 50% wood fiber from Stora Enso. 
Each item is unique and differences in continuity is to be expected. 
Handle with care. Can withstand heat and water to a certain degree however the colour might change. It can be compared to outdoor wood furniture.
Suitable for both indoor and outdoor. 
The table is made and designed in Sweden.
For more product lifecycle data enabled by whatt.io, click here to view this specific product.
Shipping info
This product requires a pallet when shipping. Please contact us before placing the order if you want to order more than 1 item from the range. We can arrange with a combined pallet or local pick up in Malmö.
Shipping outside of Sweden; contact info@stylecollectionhome.com for a quote.