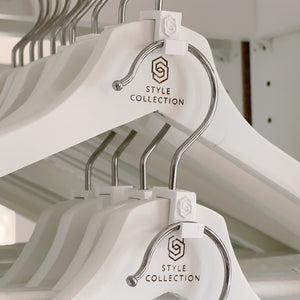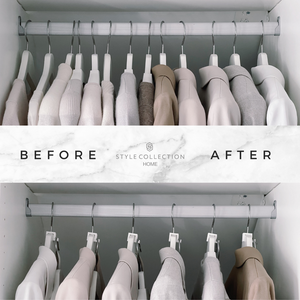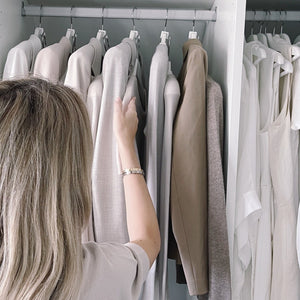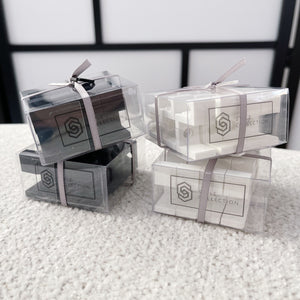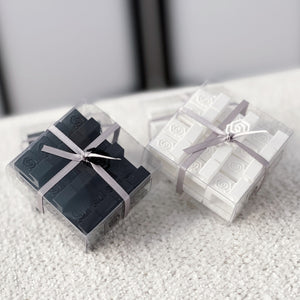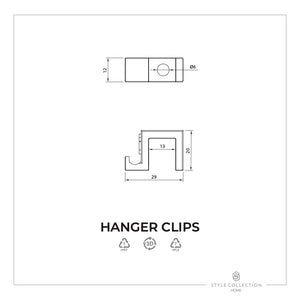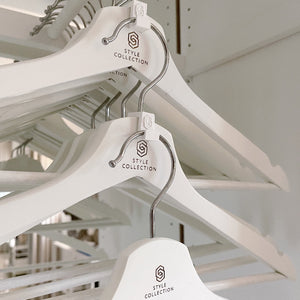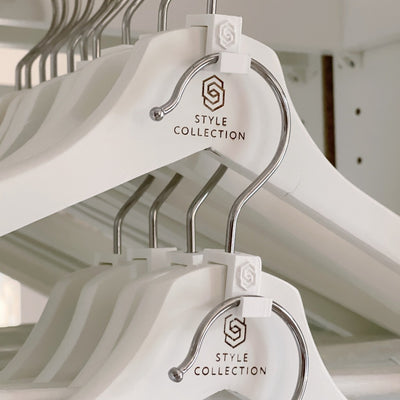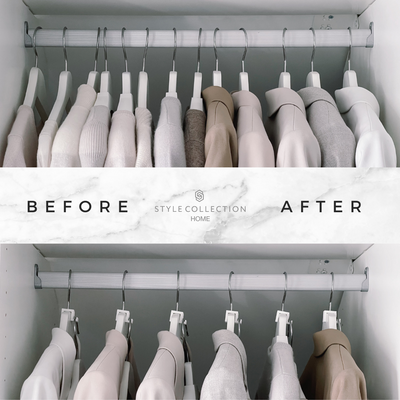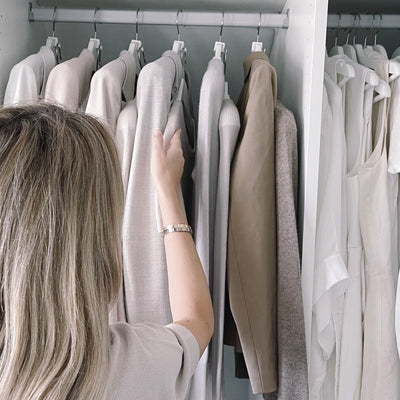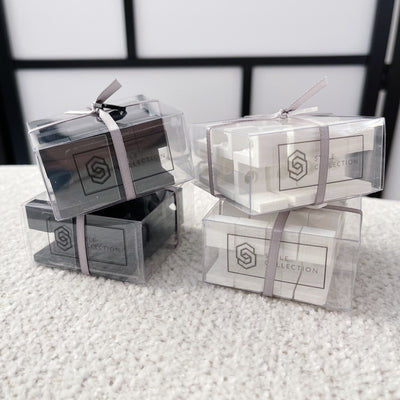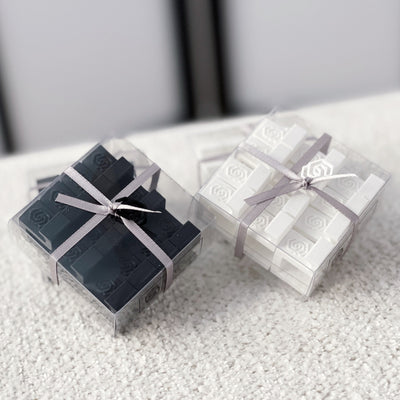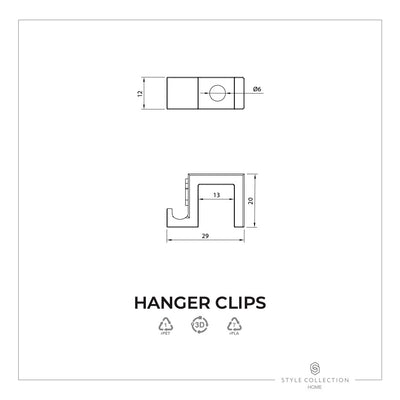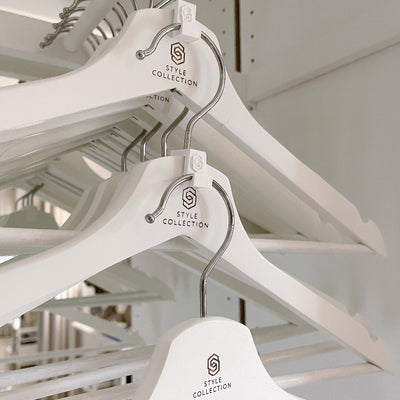 The STYLE COLLECTION HOME hanger clips are a smart, neat and efficient organisation solution to quickly optimise the space in your closet as well as strategically arrange matching sets. The hanger clips are easy to use, lightweight and durable - made to effortlessly synchronise your closet. You will save time by easier finding your clothes in your closet. You will optimise the space in your closet by saving width because it utilises  the usage of the height space in your closet.
The hanger clip works as a connecting hook that you hang on to your hanger. The hook is strong yet neatly accommodates another hanger to hang on to it.
We are confident that this is a product that will leave you needing more. With the elegant design you will forever have a timeless solution with these hanger clips.
For more ideas on how to use and being creative with these hanger clips go to our Instagram page.
Size & Color
Please make sure to select a size that goes well with the hangers you have at home. The dimensions are listed below and additional size reference can be seen on image (EU). If you you have other size requirements - please reach out and we will do our best to find a size solution specifically for you.
EU: Will fit a hanger with the maximum width by the hanger hook of 13,4mm (0.53 inches). 
Color: White. This item also exists in the color black.
Material & Care
This product is designed, produced and assembled in Sweden. The hanger clips are 3D printed.
Material: Each hanger clip is made of recycled and biodegradable rPLA which is a bioderived material originally produced from corn starch but recycled again from food packaging waste sourced in the EU. This product is recyclable. 
Each hanger clip is uniquely made hence it is natural that they slightly differ.

Each product set consists of 12 clips and comes in transparent recyclable box.

Disclaimer: These hanger clips are not toys. Don't let kids nor pets play with them.