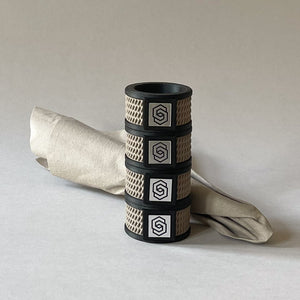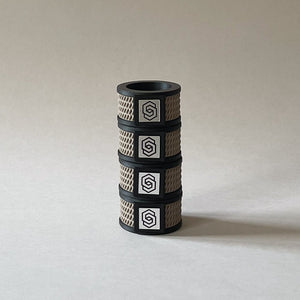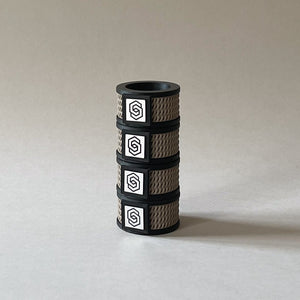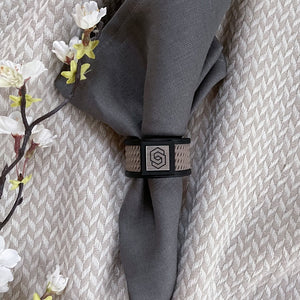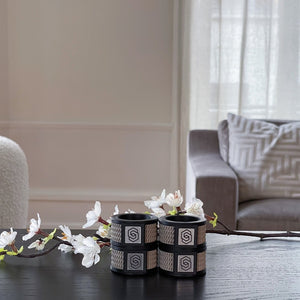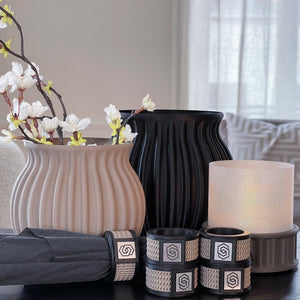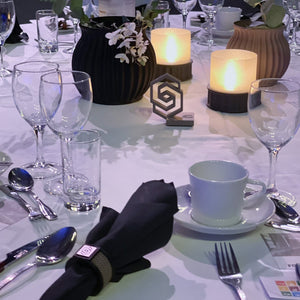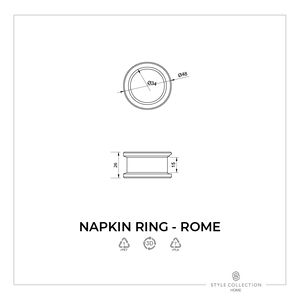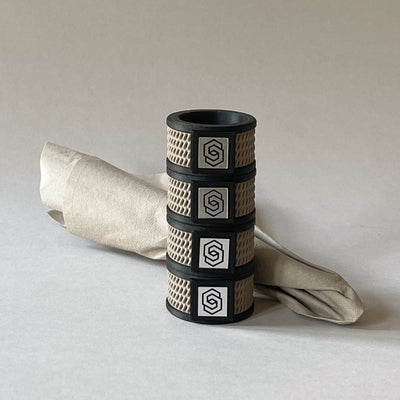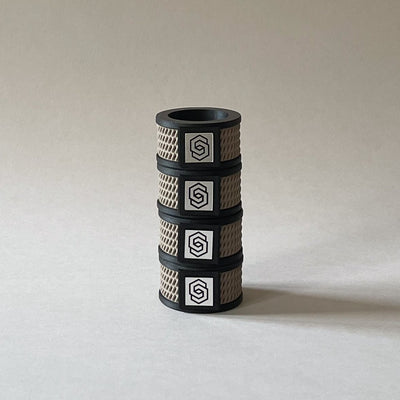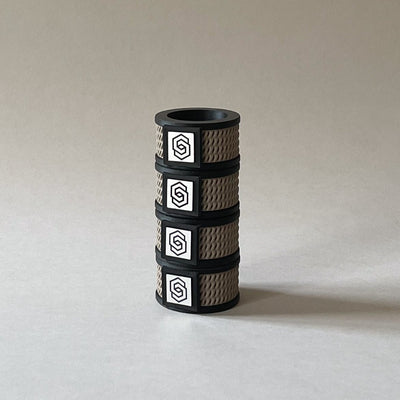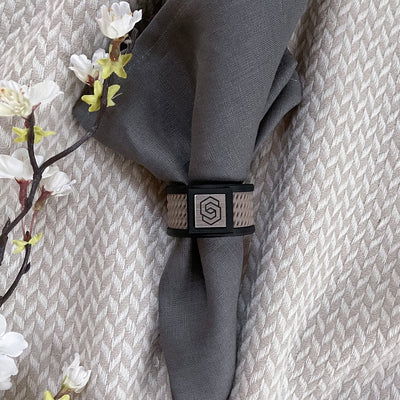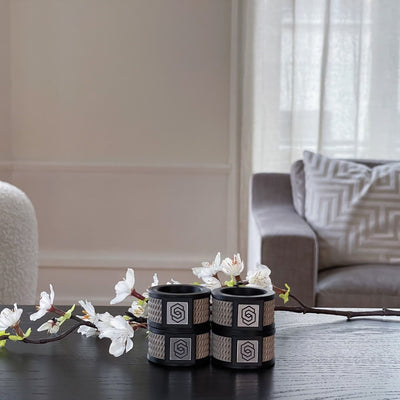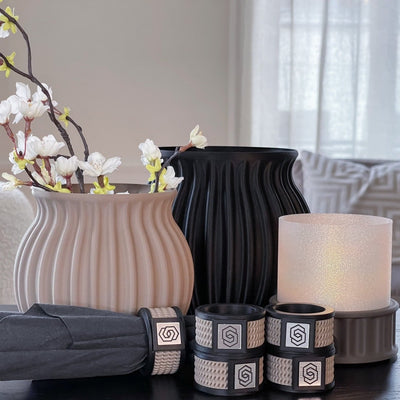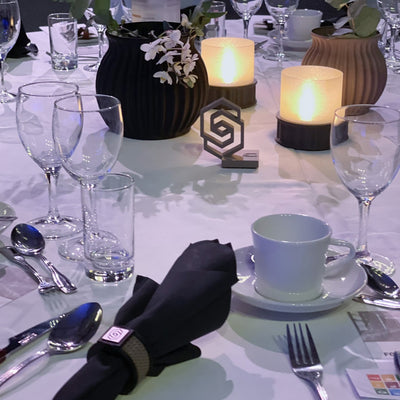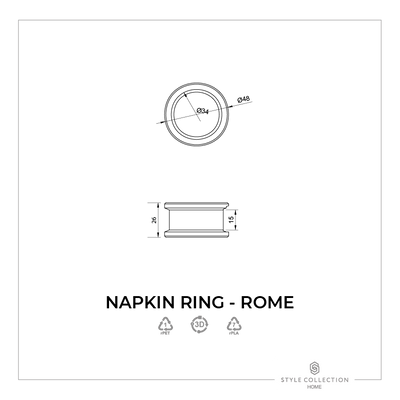 Whether you are having a dinner party and want to impress your guests or simply having a delicious family dinner, these napkin rings will make it look more beautiful and organised. 
The STYLE COLLECTION HOME napkin rings are the solution to add add that last touch of class when you are setting your table. Being part of the Rome Collection, it was originally created for the event 'For a Better Future' that along with its design of appealing shapes, textures and innovation creates a feeling of harmony. The theme of round shapes and smooth lines throughout the collection symbolizes endless circularity. The napkin rings with their decor straps aims to show that innovative sustainability can fit in to any context whether it being elegant, traditional and more. 
The elegant logo combined with the weight of the napkin ring creates a luxurious feeling and also showcases what a plastic product today can look like and also change the perception and desire to buy, reuse and recycle plastic products.
Make sure to match the napkin ring with other products from The Rome Collection, designed for the event FOR A BETTER FUTURE 2021. 
Looking for another style? Explore our other napkin ring products.
For more ideas on how to use and style your dream table setting visit our Instagram page.
Size & Color
Size:
Height 26mm. Outer diameter: 48mm. Inner diameter: 34mm. These dimensions are also illustrated on the product image sketch. This equals to approximately height: 1.1 inches. Outer diameter: 1.9 inches. Inner diameter: 1.3 inches.
Color:
The base of this product is black. The woven strap is earth coloured, a matte dark brown color with a cool undertone. The logo plate has a silver colour with a black icon.
This product also exists in fuzzy earth/sand.
Material & Care
This product is produced and designed in Scandinavia.
The body and strap of this napkin ring  is made of recycled and biodegradable rPLA which is a bioderived material originally produced from corn starch but recycled again from food packaging waste sourced in the EU. In this case the bioplastics used originates from berry baskets. This materials will ensure a long, durable and environmentally friendly future for this item. This product is recyclable.
Every napkin ring has been individually made and will therefore be unique.

Please handle this product with care.

If necessary to clean please gently use a water damp cloth.

The napkin ring set includes 4 napkin rings and comes in a beautiful box. This box is recommended to be used for storing the napkin rings when not using them.