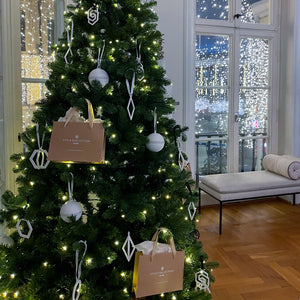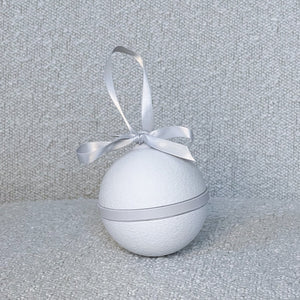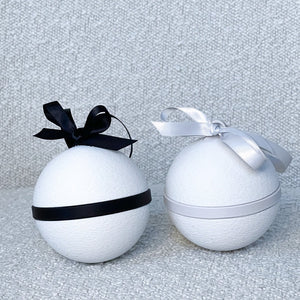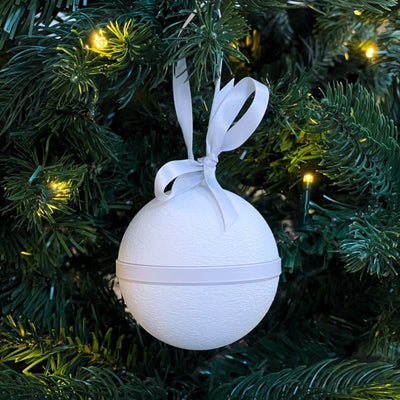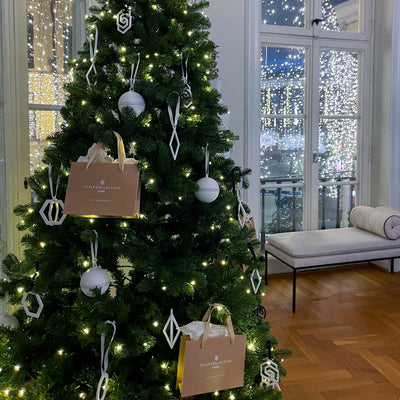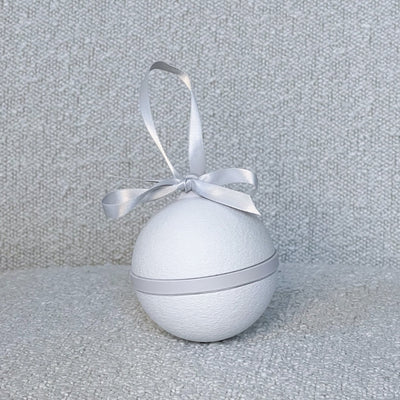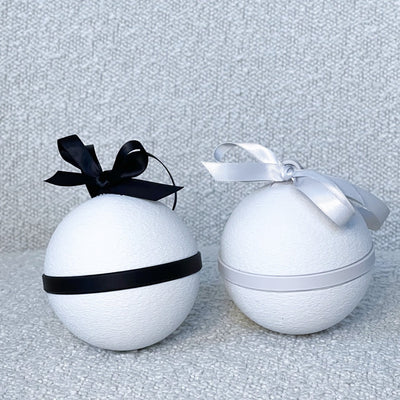 The STYLE COLLECTION HOME Christmas bulb has it all. Beautiful frosted texture with an elegant touch of color and a complimenting silky strap that ties the whole design together. The Christmas bulb is the festive addition to your Christmas tree that will strengthen the Christmas spirit. Being a part of the Christmas Collection you can easily with this style alone or together with the rest of the collection create a beautiful monochrome and modern elegant Christmas tree. 
Explore the entire Christmas collection.
Size & Color
Size:
The diameter of the bulb is approximately 8 cm. The length of the strap is approximately 10 cm.
Weight's of approximately 80gr. 
Color:
This product is matte white with a cool undertone. The circle around the bulb and the holder for the silky strap is matte light grey. The silky strap is shiny light grey. This product also also exists in white with black.

Material & Care
This product is produced and designed in Scandinavia.
The product is made of recycled and biodegradable rPLA which is a bioderived material originally produced from corn starch but recycled again from a controlled waste stream of berry baskets sourced in the EU. The silky strap is made of recycled plastic.These materials will ensure a long, durable and environmentally friendly future for this item. This product is recyclable.
Every Christmas bulb has been individually made and will therefore be unique.

Please handle this product with care.

If necessary to clean please gently use a water damp cloth.