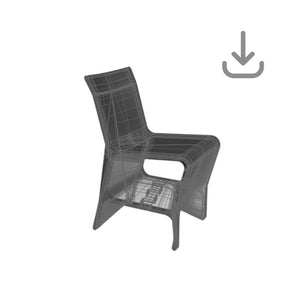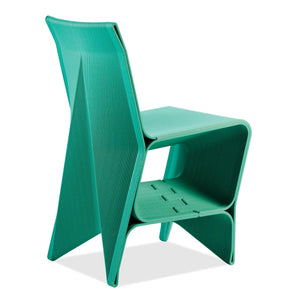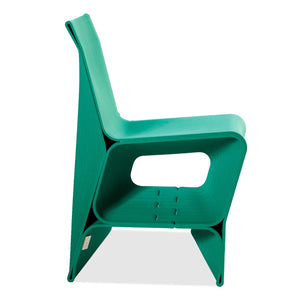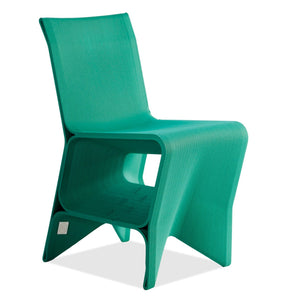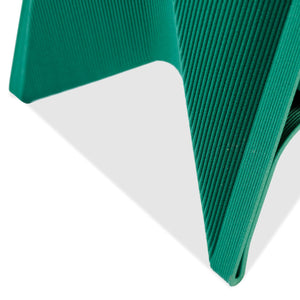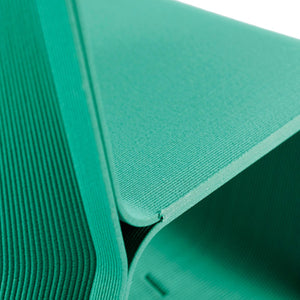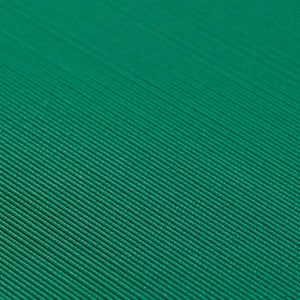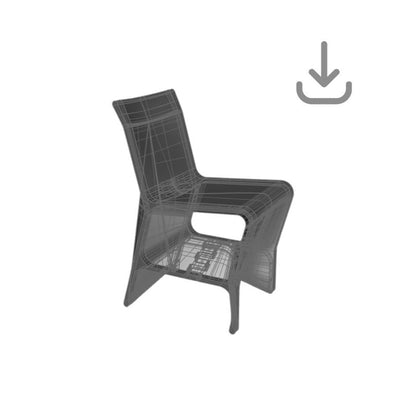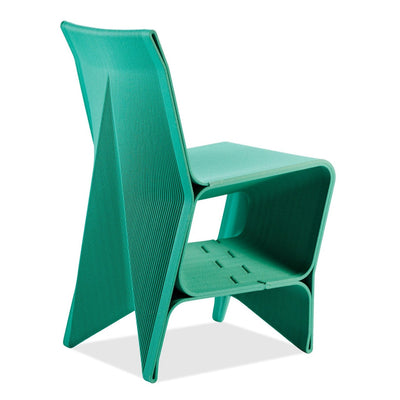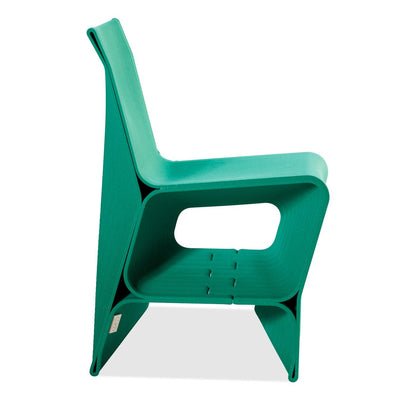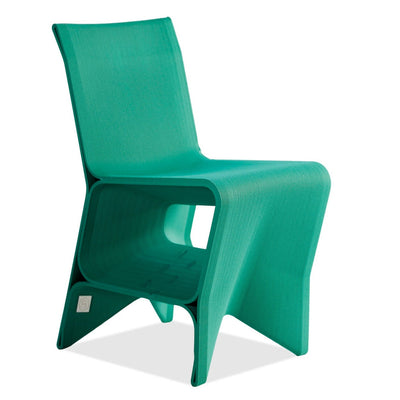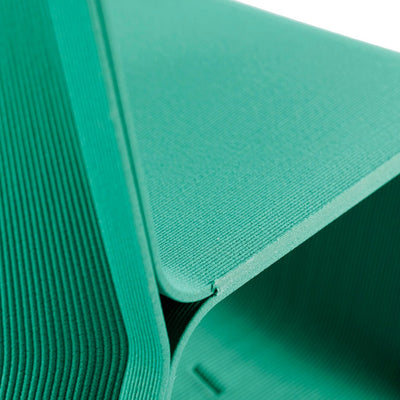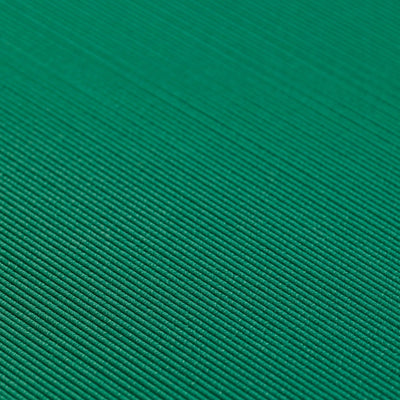 This is a digital product and requires you to have your own access to a 3D printer. You will get the digital file to print the object yourself. For authentication purposes we also offer, free of charge, to send the STYLE COLLECTION HOME tag with an integrated NFC chip containing a digital passport with unique serial number. This is enabled by the whatt.io platform. Attach the tag to the product by drilling a hole.
Unfolding the future. The Bar and Dining chairs are the pioneers of the Paper Plane collection. Correcting and reworking their shape, functionality and technique to ultimately define the perimeters and forge the methodology for the rest of the Paper Plane pieces.
This range was born from the idea to break the mold and step away from the expected geometry and trends of 3D printed furniture. 
To inspire the next generation of large format printed furnishings and be original. To comply with these ideas, the restoration of defined legs stands as the foundation for the designs and consequently becomes one of the trademarks and what is referred to as Paper Plane. Also seen throughout the range are the visible printer lines creating an identity for the item like a piece of wood with veins. 
Adding the whatt.io tag will prove the products authenticity, heritage and recycle data. Simply tap with your phone to scan the NFC chip.
Size
Size
(LxWxH in mm) The recommended size is 580x406x825, Seat height 475, Seat depth 350. The measurements can vary due to printing variances. 
Other
The chair is designed in Sweden.

For more product lifecycle data enabled by whatt.io, click here to view this specific product.
Shipping info
This is a digital product. When you have purchased the product you will receive a digital download with access to the file in order to print the product yourself as well as the option to receive a physical preprogrammed tag to attach to your print