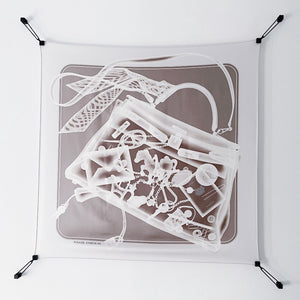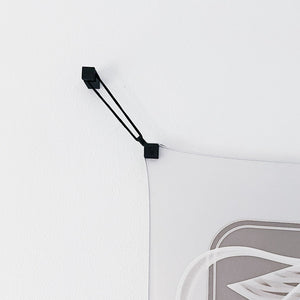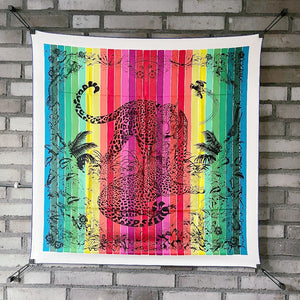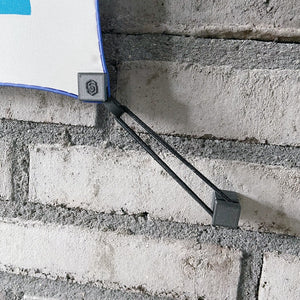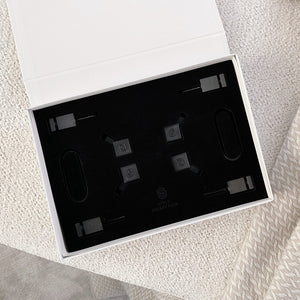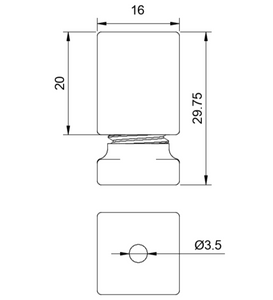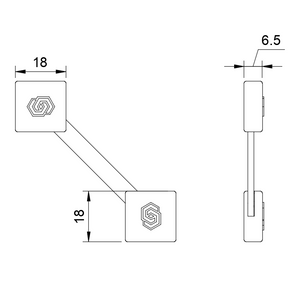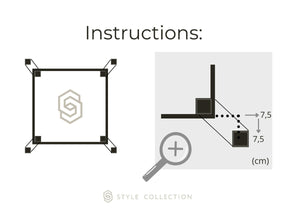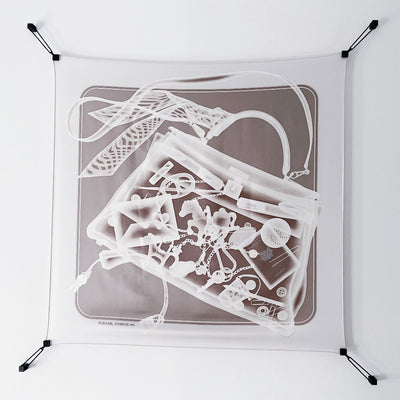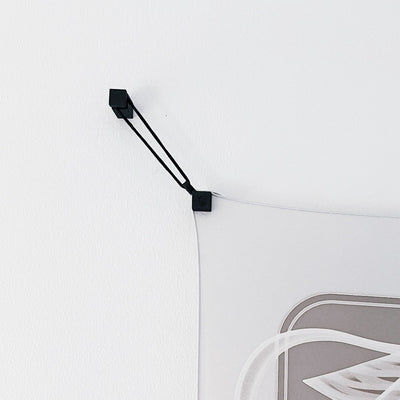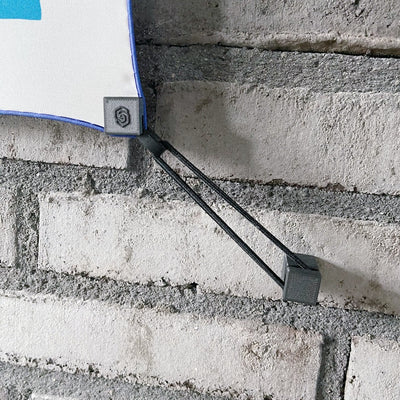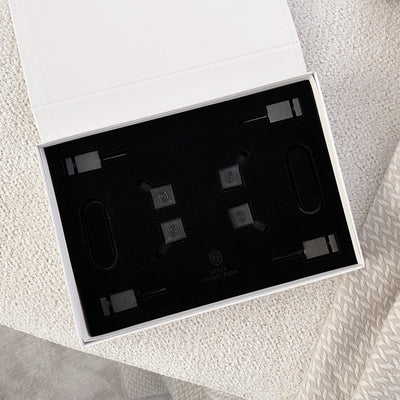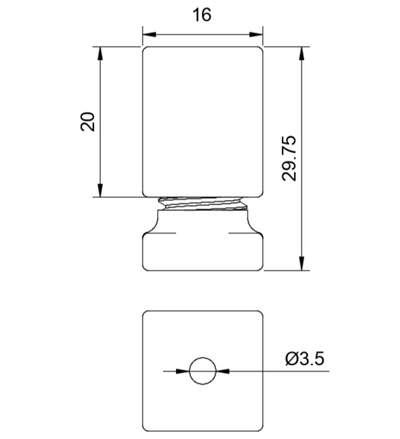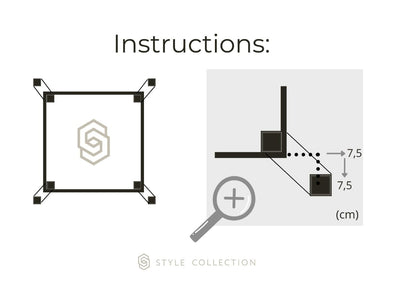 The STYLE COLLECTION HOME Wall scarf kit is the solution you need to easily and beautifully mount your scarfs to the wall. Using magnetic clips with soft padding on the inside the clips are easy to attach and remove without leaving any marks on the scarf or your own patience. The wall scarf hanger kit consists of all parts needed to make sure your favourite scarf can hang and be on display on the wall in a safe, easy and beautiful way. This scarf hanger kit is a modern twist that will add an exciting dimension to your wall compared to using a traditional picture frame which is both time consuming and complicated to do. By using this wall scarf hanger kit by STYLE COLLECTION HOME you can in an instant change the look of the room by using different scarfs as well as having a beautiful way to enjoy them instead on laying in your closet waiting to be used. 
For more inspiration go to our Instagram page or visit our blog. 
Size & Color
Size: Scarf hanger screw bolt measurements. Base: 16mm x 16mm or 0.63 inches x 0.63 inches.
Height/depth of screw bolt when top screwed on to the base: 29.75mm or 1.17 inches.
Scarf hanger magnetic clip measurements: Width and height: 18mm x 18mm or 0.7 inches x 0.7 inches.  Depth: 6.5mm or 0.26 inches.

Color: Black onyx bolts and attachments. Black straps.
Material & Care
This product is produced and designed in Scandinavia.
Material: Each part of this kit is made in onyx except for the straps. The clip surface that will be in direct contact with the scarf has a protective fabric. The clips holds together the scarf by neodymium super magnets inside of each side. 
Each part is uniquely made hence it is natural that they slightly differ.
Each kit comes in a beautiful box that consists of 4 magnetic clips to attach to each corner of the scarf, 4 screw bolts with tops, 4 straps, 1 instruction guide sheet on how to assemble the wall scarf hanger kit.
Disclaimer: Always be careful when using products with powerful magnets. They are not toys. Do not use them near any electrical devices nor let children and pets play with them.